Spotlight on Lab Professionals
Innovators. Problem solvers. Teachers. Collaborators. Meet the laboratory researchers, technicians, and administrative staff who have gone above and beyond behind the scenes to meet patient need:
In the nine years since Josh Corbin joined Precision Diagnostics as a laboratory technician, he's seen a variety of advancements in the technology laboratory professionals rely on daily. Today, as Precision Diagnostics' Director of Clinical Operations, Josh cites robotic process improvement as the most impactful advancement he's seen during those years.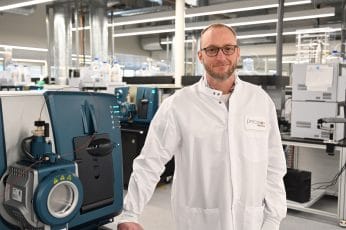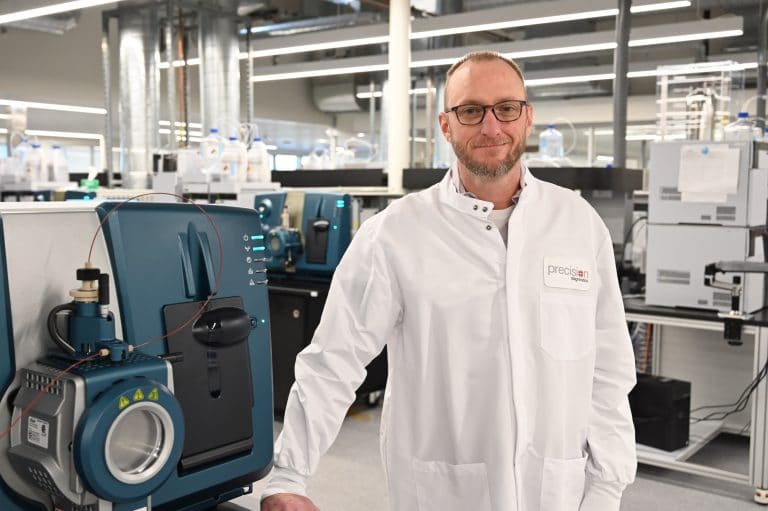 Vanessa Moelius has always had a passion for patient care. After graduating from Stockton University with a Bachelor of Science degree in Biology, Vanessa first worked as a phlebotomist before joining the NeoGenomics team in 2009.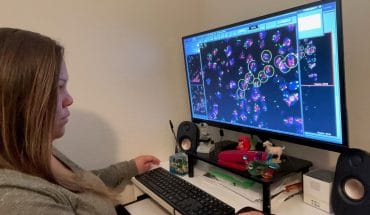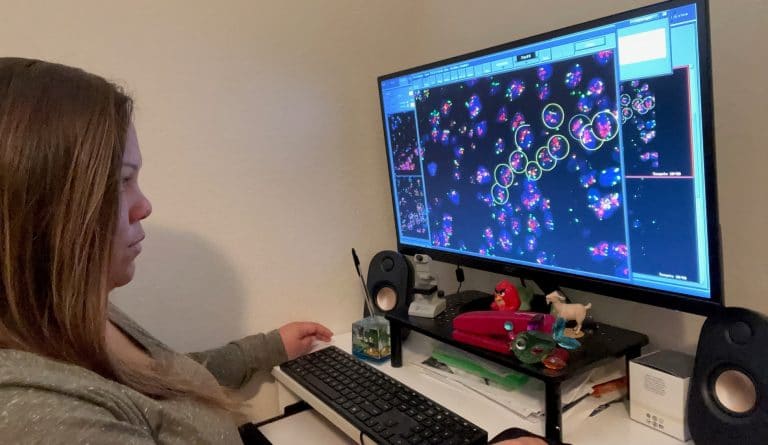 Throughout the pandemic, laboratory leaders have had to adapt and take on new roles to maintain quality patient care.  Brian Hatcher, Director of Laboratory Services at McLaren Health's corporate laboratory in Michigan, is one such laboratory professional who moved outside of his comfort zone to take on new responsibilities. Pivoting from the management of McLaren's microbiology lab to learning all facets of core lab operations, Brian quickly immersed himself in departments he hadn't worked in since his clinical rotations.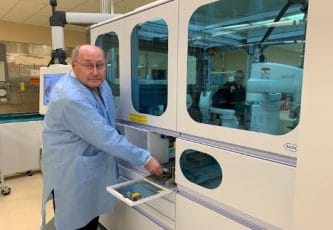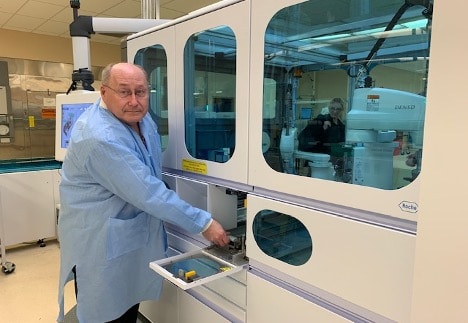 Like many young college students, ARUP Laboratories' Noël Pusey wasn't sure where he wanted to focus his career path. A lover of both art and science, Noël decided to study microbiology before switching his major to medical technology – and ultimately diving headfirst into a career in laboratory science.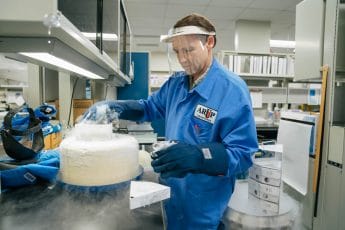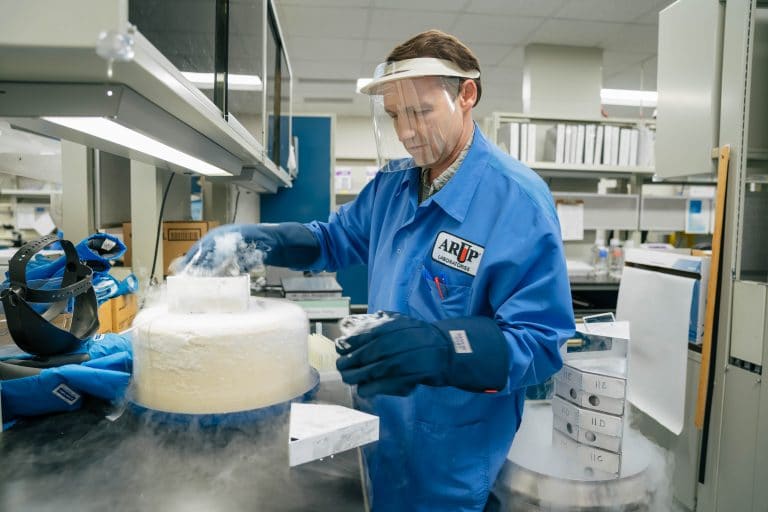 Routine lab services aren't typically top of mind when thinking about nursing homes or the care they provide. Yet, hours before dawn, phlebotomists from American Health Associates (AHA) make the trip to nursing homes and long-term care facilities across the country to collect specimens from patients who depend on routine diagnostic tests to monitor their health. When it comes to vulnerable populations like nursing or long-term care residents, every minute counts. That's why AHA prides its phlebotomists and lab technicians as "minutemen."
Caring for patients is the family business for Stephanie Peterson, an operational technical specialist for Mayo Clinic Laboratories' Hepatitis/HIV Molecular Lab. Stephanie's father was a personal trainer and her mother served on the frontlines as a nurse. From an early age, Stephanie developed a passion for health that only grew when she joined her mother for Take Your Daughters and Sons to Work Day and saw patient care firsthand.
Audrey Audetat and Amanda Weaver are two lab professionals leading diagnostic testing at Biodesix, a data-driven diagnostic solutions company that specializes in blood-based diagnostic tests for lung cancer.
For Dr. Matthew Hardison, every day is an opportunity to leverage the power of science and technology to deliver results for patients. "People get into this kind of work because they know it is directly impactful to patient care," he says.
From a young age, Shrei Crenshaw was destined for a career in health care. She was passionate about helping others, but saw herself being more behind the scenes.
Delivering answers for patients isn't just a job, it's a calling. For Katie Aoyama, the Assistant Director of the Technology, Transfer and Validation Department at GeneDx, a subsidiary of BioReference Laboratories, Inc. and OPKO Health Company, each day offers an opportunity to rethink what it means to put patients first and continuously innovate.
Across the country, laboratory professionals are constantly innovating to overcome new challenges and advance the industry's commitment to patients. Kortney Martin, who serves as the Senior Analytical Chemist at Aegis Sciences Corporation, is one of the many lab professionals leading the way to streamline and implement new technologies designed to improve systems and processes in the laboratory setting.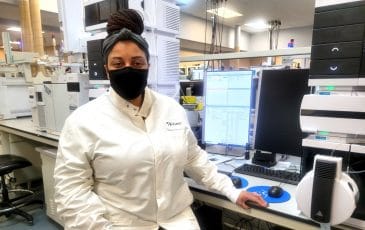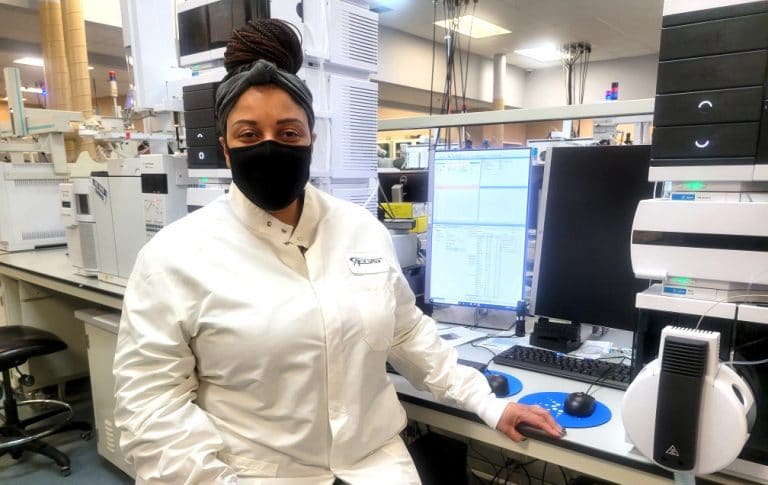 Nancy Kramer, Nicholas Johnson and Richard Srey are just a few of the important lab professionals at Ambry Genetics who have dedicated themselves to serving a critical community need. To meet patient needs, the team frequently exceeded their typical 3,000 specimens per day threshold for both COVID-19 and their core genetic testing in Ambry's state-of-the-art SuperLab, which enabled them to analyze and process samples more quickly and reduce turnaround times (TAT).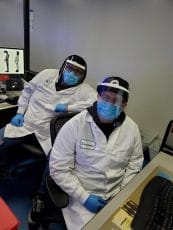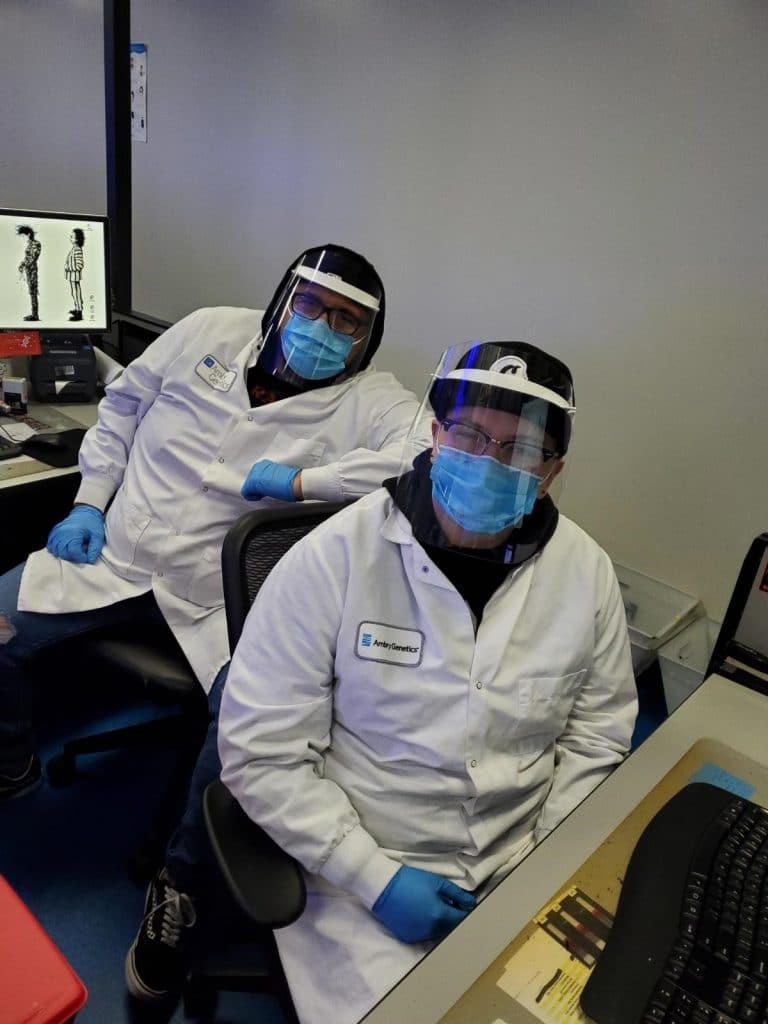 In the early days of the pandemic, Dave Majewski faced the challenge of a lifetime: developing and validating a new COVID-19 PCR test in a matter of days.
It began with a routine call with a vendor about a potential COVID-19 test they might have available. The next morning, Dave was tasked with bringing a COVID-19 test online within three to four weeks — a process that typically takes six to nine months. At the end of the day, that timeline shifted to two weeks and by the next morning, Dave and his colleagues were given only few days to develop and validate a COVID-19 test.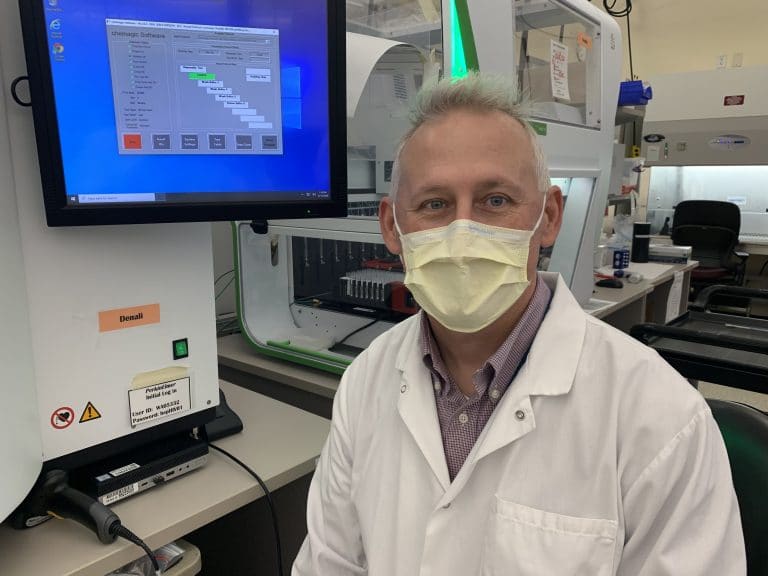 Kavita Bhat, PhD, is the Vice President of Lab Operations at Myriad Neuroscience, a subsidiary of Myriad Genetics. In her role, Dr. Bhat works closely with her colleagues to perform pharmacogenetic (PGx) testing – a type of genetic test that provides doctors and patients with vital clinical information to inform care.
Every day, laboratory professionals use their expertise to perform complex diagnostic testing to help doctors, patients and families piece together the full picture of health. As both a patient and a director of patient engagement, Rachael Malmberg has a one-of-a-kind perspective into the dedication and innovation driving the laboratory industry.
Every day, clinical laboratory professionals use their depth of knowledge and expertise to perform complex diagnostic tests and empower clinicians, patients and families with the information they need to save lives build healthier communities. In the midst of this pandemic, lab professionals are more essential than ever. More than 47,000 Quest Diagnostics' employees nationwide are hard at work developing accurate and reliable COVID-19 testing to help reach patients in all communities.
Suzanne Dale, who serves as the technical director of molecular biology at LabCorp, has been on the frontlines of the COVID-19 pandemic since the very start. In her role at LabCorp's Center for Esoteric Testing in North Carolina, Suzanne has been an essential member of the COVID-19 response team – working to make sure that all COVID-19 diagnostic tests that run through her lab are performed accurately and efficiently, and then transitioning to help develop and process LabCorp's at-home collection option for COVID-19 testing.
Across the country, clinical laboratory professionals are hard at work developing innovative testing methods and performing complex diagnostic tests for COVID-19. Chris Burns, an instrument specialist at ARUP, is one of the many lab professionals helping to process ARUP's COVID-19 molecular diagnostic test for patients each day.
In his role at ARUP's lab in Utah, Chris has been a vital member of the team, first helping to get ARUP's COVID-19 PCR test up and running and then continuing to monitor and adjust the lab's high-complexity testing tools throughout the pandemic.Read more about Chris' incredible work here.
Over the past few weeks, Sonic Healthcare USA swiftly brought on additional testing platforms to meet the testing demands of vulnerable patient populations, like nursing home residents, the homeless and inmates. Medical and operational teams at WestPac Labs—a Sonic Healthcare USA clinical laboratory in Santa Fe Springs, CA—have been working tirelessly to support local governments, nursing homes, first responders and underserved populations by providing on-site resources and meeting logistical needs. Read more about Sonic Healthcare USA's efforts here.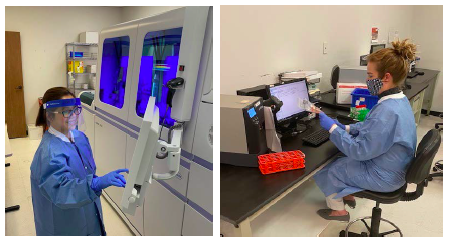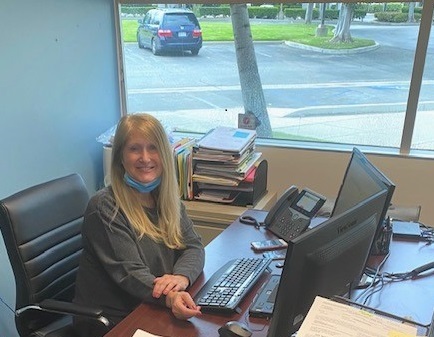 Headquartered in Tennessee, Aegis Sciences Corporation, a leading health care company providing clinically innovative medication compliance testing and consulting services to providers, has joined the industry-wide effort to combat the COVID-19 pandemic. Known for their leadership in the fight against the opioid epidemic, Aegis quickly expanded their nationwide testing efforts to include COVID-19 molecular testing at their biopharmaceutical labs. Read more about the work Aegis is doing in Tennessee and around the country here.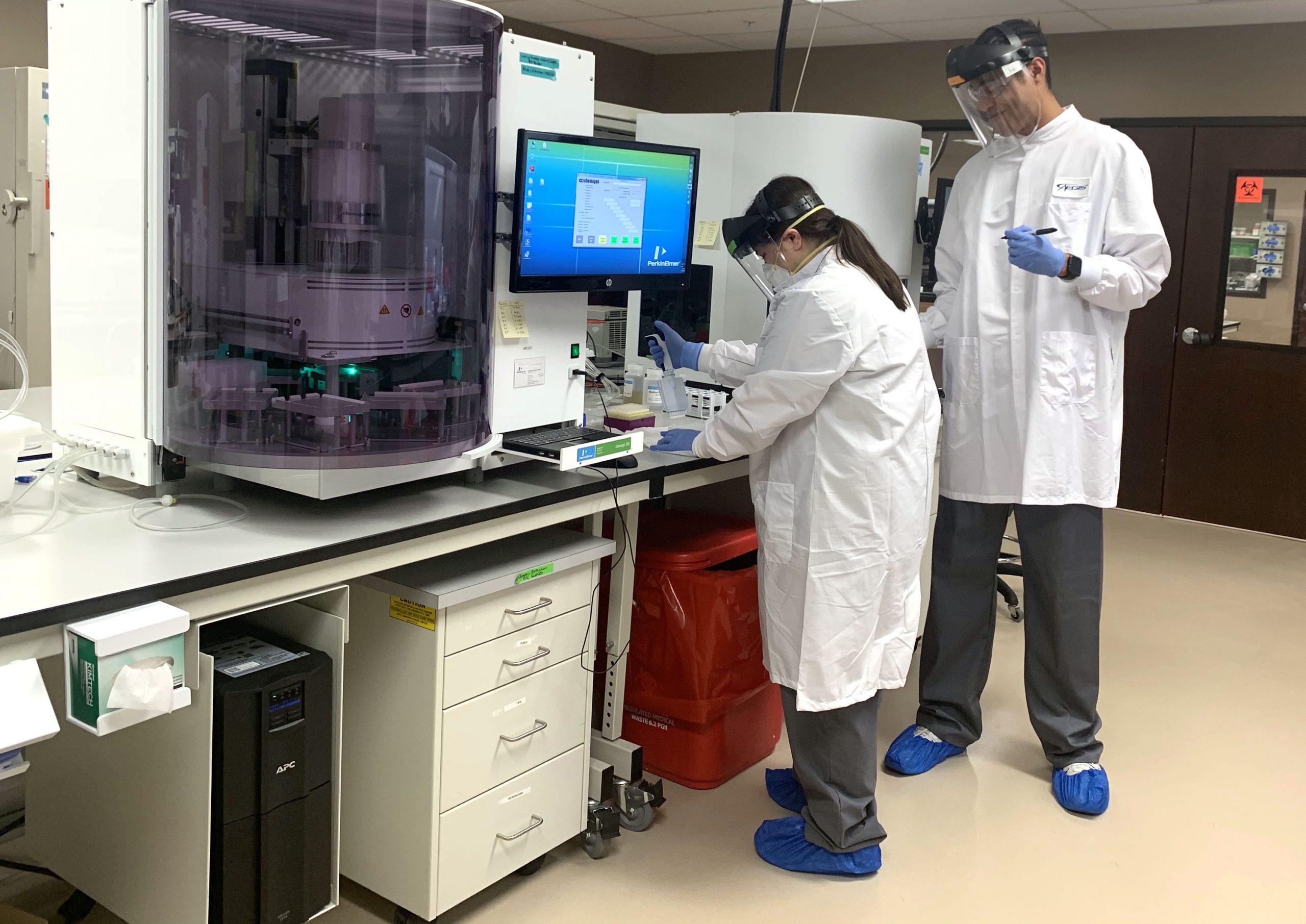 Chris worked around the clock to bring ARUP Laboratories' COVID-19 test online in just 5 days. Emilee spent weeks training volunteers when thousands of COVID-19 specimens started pouring into the MID lab in mid-March. Learn about their efforts to ramp up COVID-19 testing here.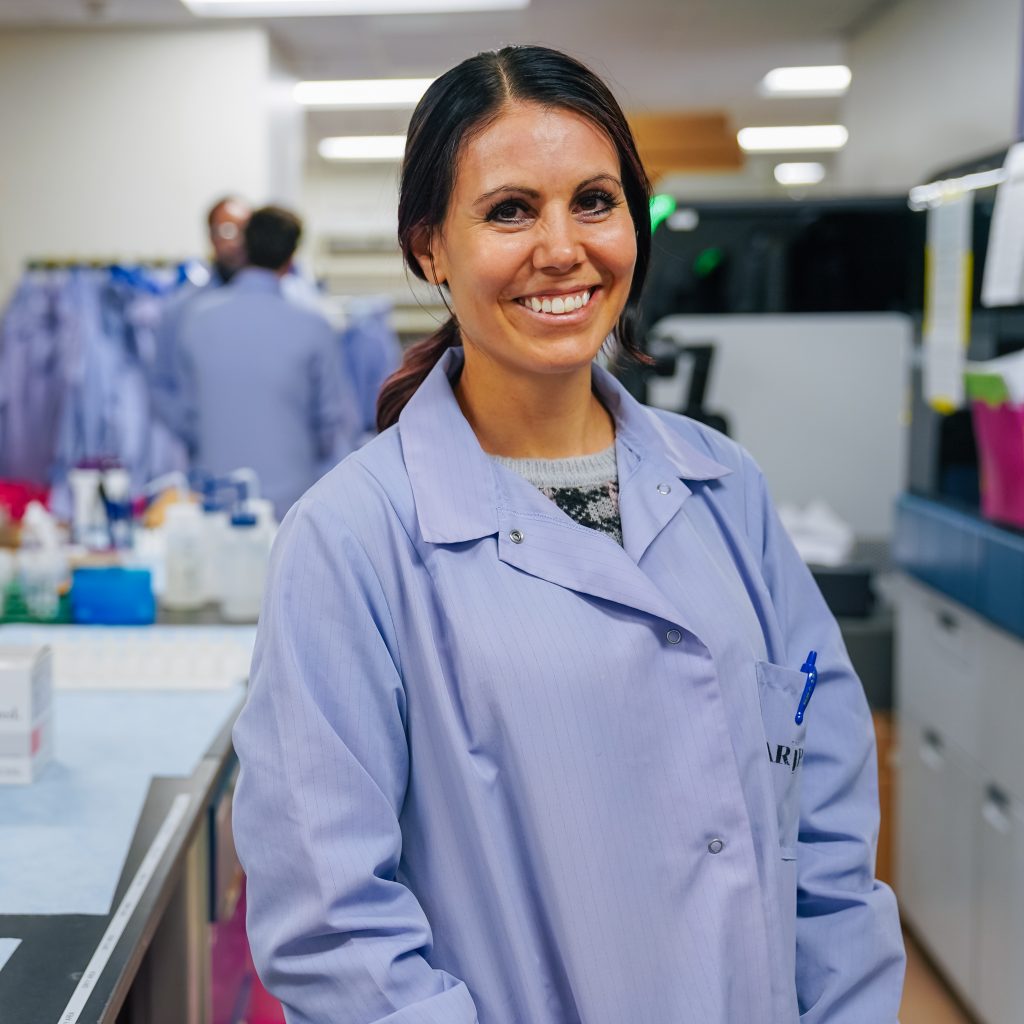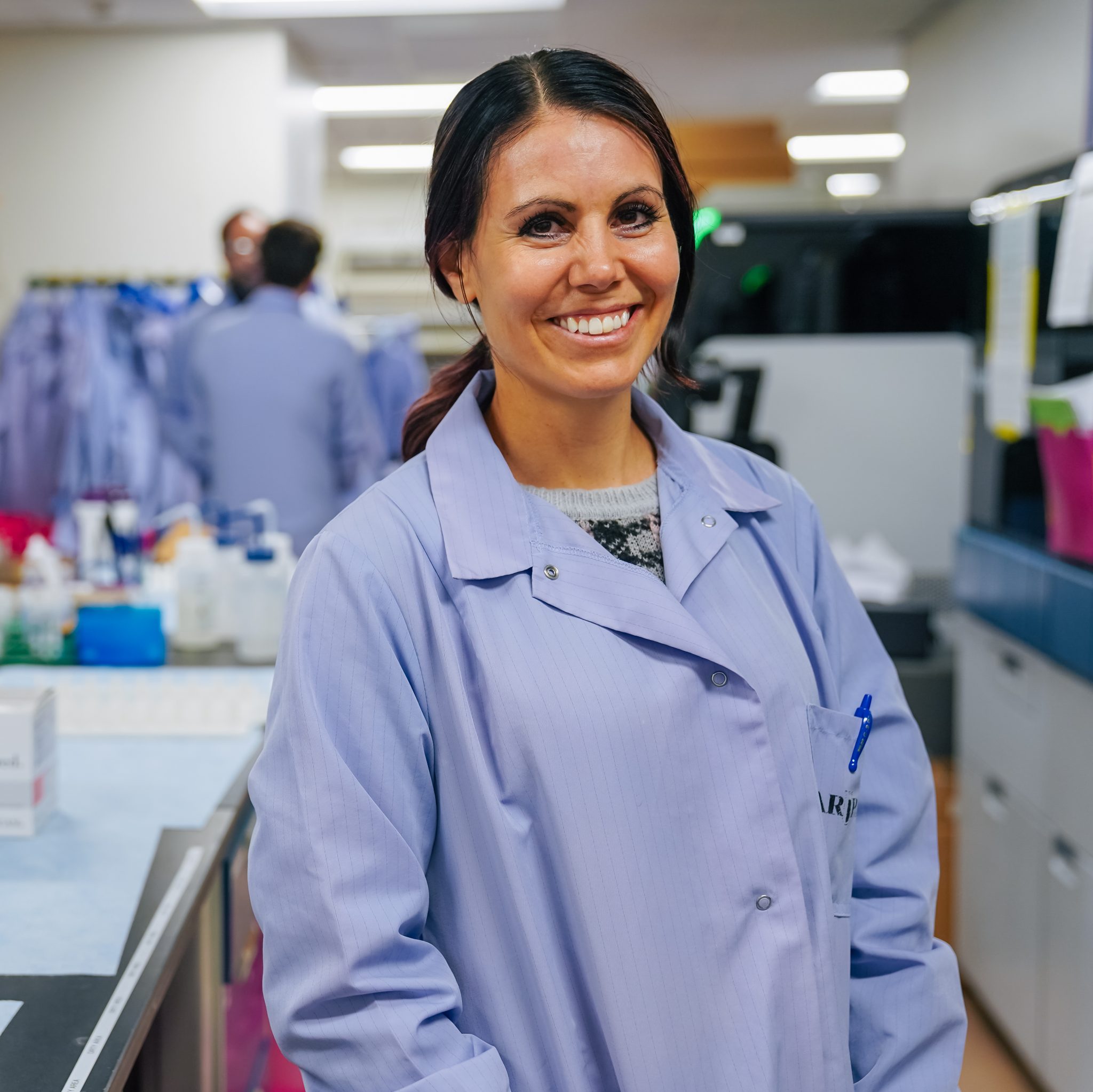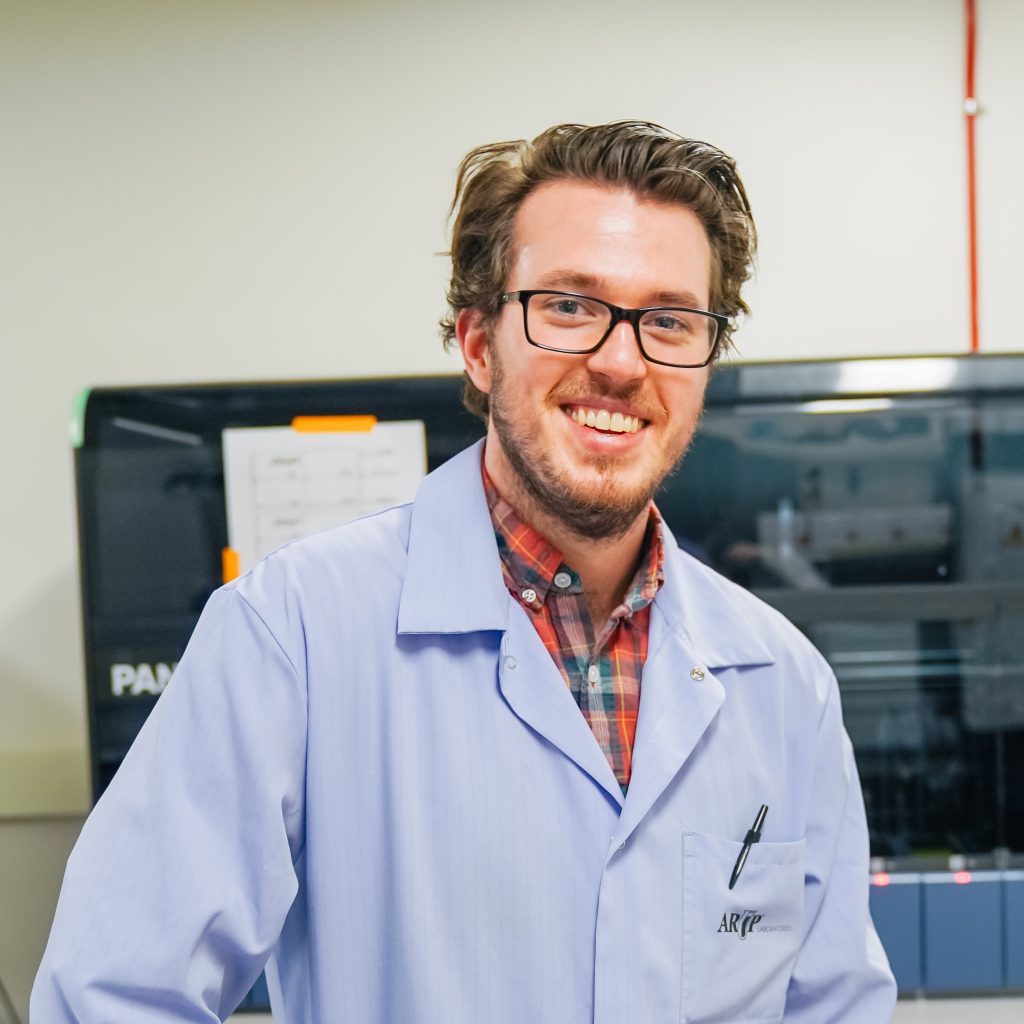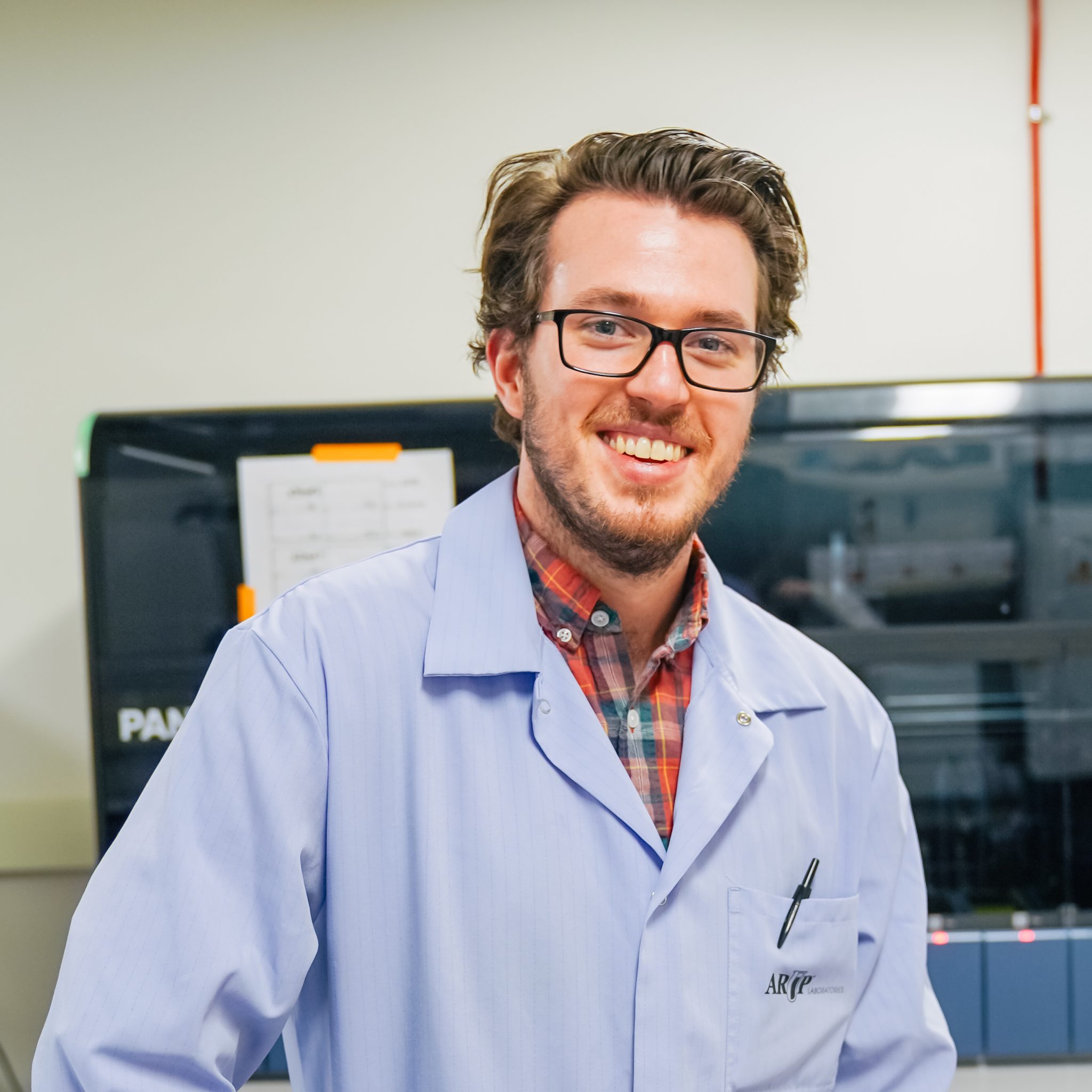 Cyndi, a manager at Aegis Sciences, who helped bring up new tests to meet the needs of patients in Tennessee. Cyndi is part of a team of dedicated laboratory scientists working diligently to expand COVID-19 testing capacity in labs all across the country. Read more about Cyndi's work here.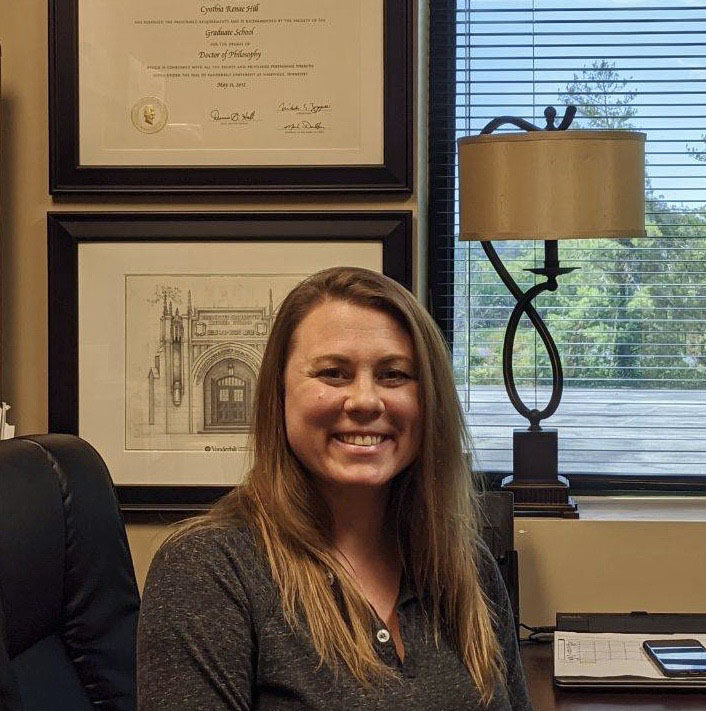 At Exact Sciences in Madison, Wisconsin, teams are working around the clock to support testing for COVID-19. Over the last several weeks, dedicated lab professionals have worked tirelessly to adapt the company's flexible, automated lab platform, which normally looks for biomarkers associated with colorectal cancer, to now look for COVID-19. Read more about how Exact Sciences is doing their part to support testing nationwide here.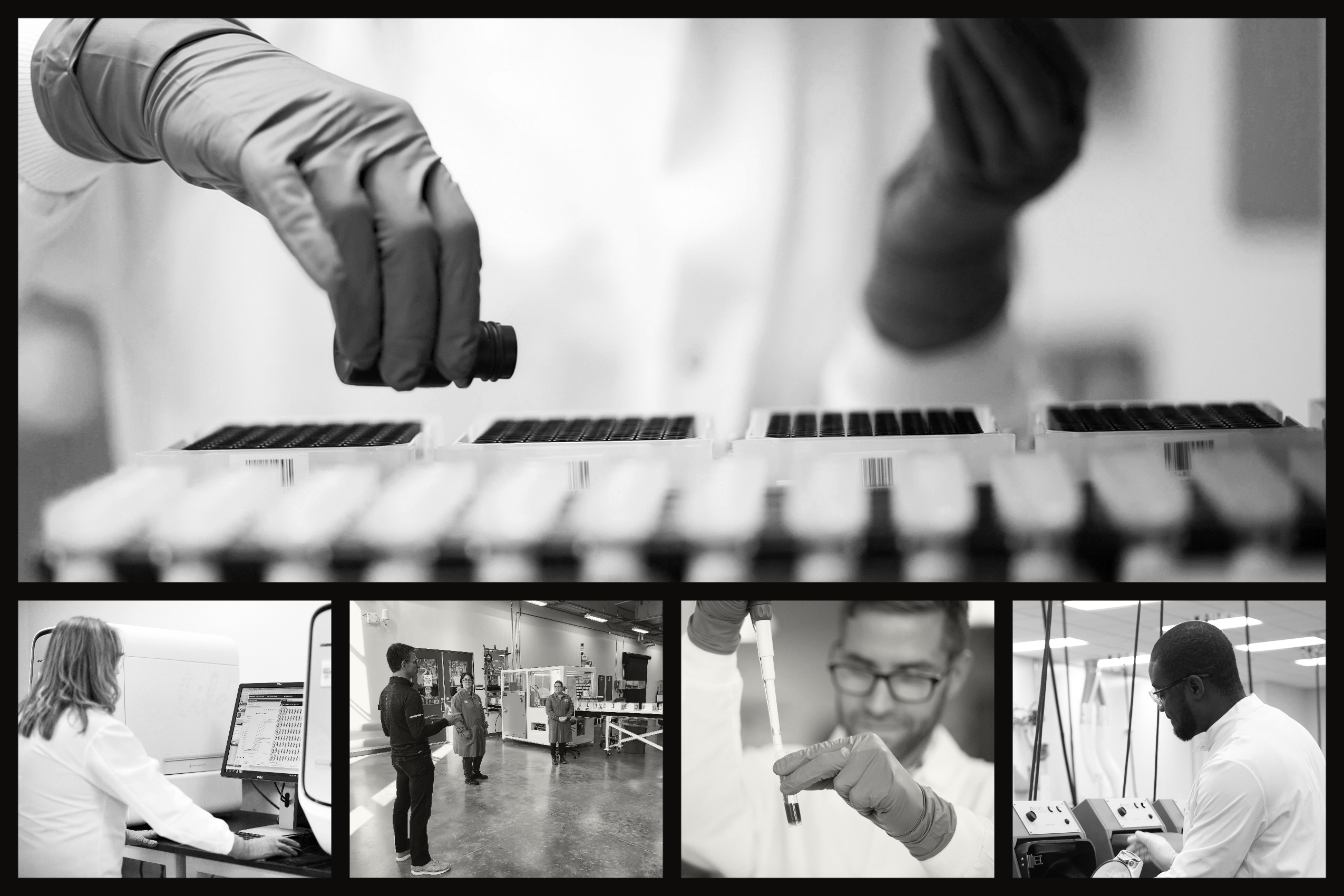 James Weisberger, M.D., chief medical officer and laboratory director for BioReference Laboratories, is a board certified anatomic and clinical pathologist and has proven to be a trailblazer during this pandemic. Through resourceful innovation and guidance, Dr. Weisberger has demonstrated an unwavering commitment to expand public access to laboratory testing of COVID-19, specifically to critical patients, by ensuring they receive results in 24 hours or less. Read more about Dr. Weisberger's dedicated efforts to increase testing here.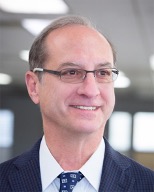 ACLA is shining a light on Quest's "COVID Standouts" at their Chantilly, VA Molecular Infectious Disease Lab and their Schaumburg, Illinois lab. These employees' hard work behind the scenes validating tests, supporting clients and preparing incoming COVID-19 specimens has been essential to Quest's testing efforts. Read more about Quest's "COVID Standouts" here.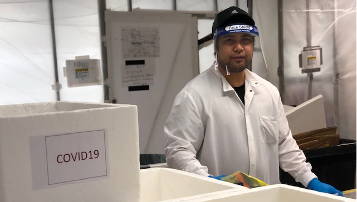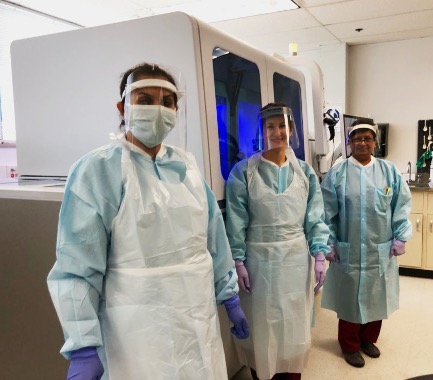 Ayla, a Research Scientist, and Julia, a Lab Supervisor, are essential members of the LabCorp rapid response team working to develop and deploy COVID-19 tests. Read more about their dedicated efforts and expertise in making COVID-19 tests available here.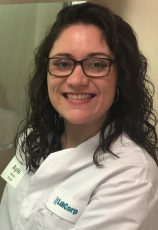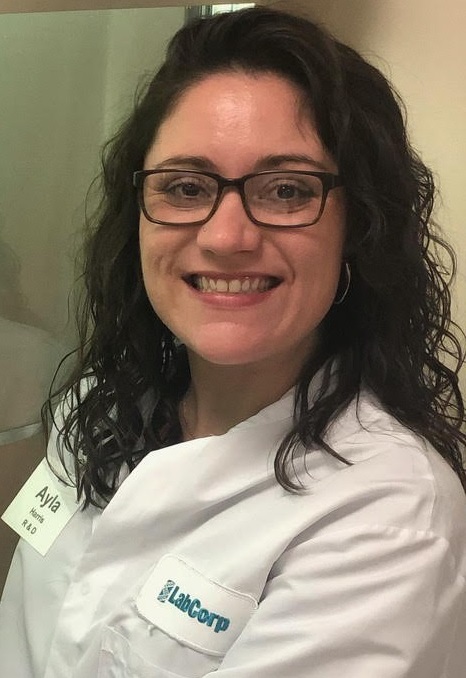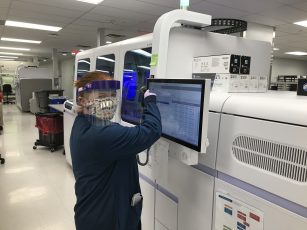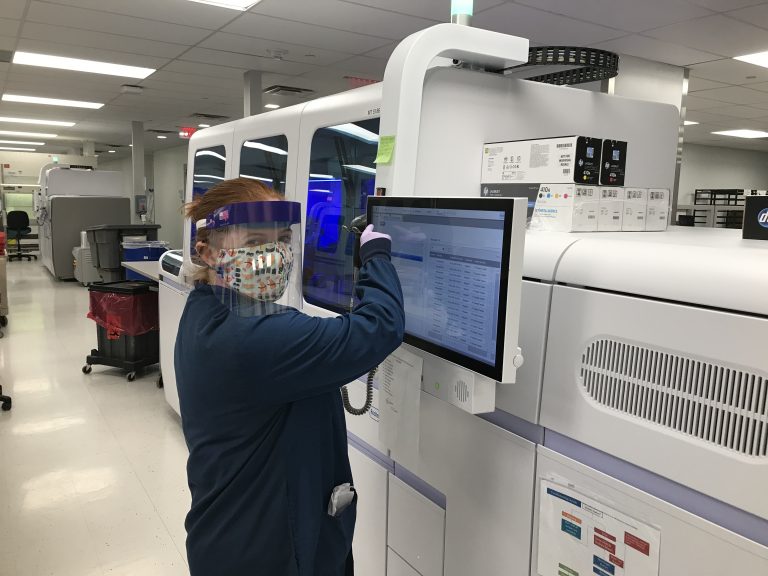 As the COVID-19 pandemic began to sweep across the United States, Mayo Clinic Laboratories' rapid response team worked tirelessly behind the scenes to develop and validate their COVID-19 test. Read more in this Lab Week spotlight.