Working non-stop to deliver the results patients need
This Laboratory Professionals Week, we're taking a moment to thank laboratory researchers, technicians, administrative staff and medical officers who are going above and beyond the call of duty to serve patients during the COVID-19 pandemic. Today, ACLA is shining a light on Quest's "COVID Standouts" at their Chantilly, VA Molecular Infectious Disease Lab and their Schaumburg, Illinois lab. These employees' hard work behind the scenes validating tests, supporting clients and preparing incoming COVID-19 specimens has been essential to Quest's testing efforts. 
Behind the Scenes in Chantilly, Virginia: Megan, Cary, Tamara 
Lab professionals are working around the clock all across the country to help stop the spread of COVID-19. While some heroes wear lab coats, others work behind the scenes. In Quest's Molecular Infectious Disease lab in Chantilly, Virginia, the team is working day in and day out to deliver COVID-19 results. 
"It feels good to help with a bigger cause," says Tamara, a Specimen Management Laboratory Admin.
On March 27, Chantilly banded together by wearing red to unify in the fight against COVID-19. Why red? On Fridays, employees wear red wristbands after they've had their temperature screened upon their entrance into the building. Each day, employees receive a different color wristband after having their temperature screened.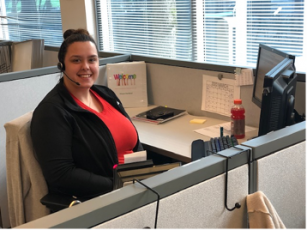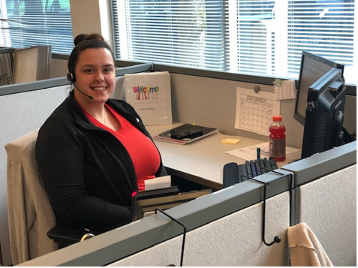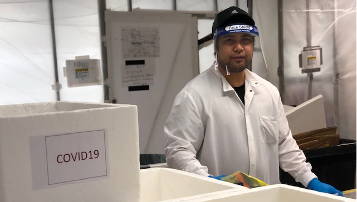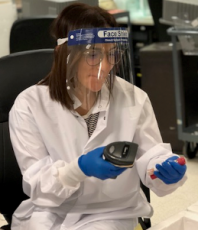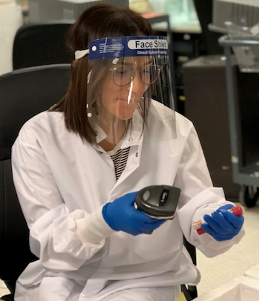 Delivering Results in Schaumburg, Illinois: Dhartika, Jacqueline and Sangeeta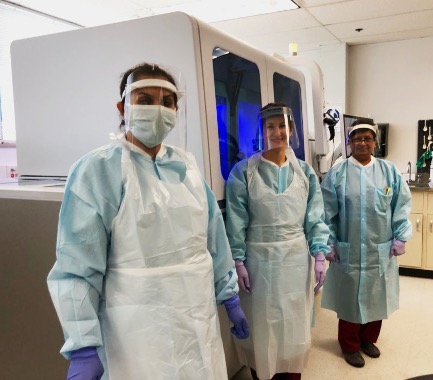 Just like their Chantilly, VA colleagues, Quest's team in Schaumburg, Illinois is working nonstop to perform testing for COVID-19.
Testing starts with validating the assay to make sure all the equipment is working properly. Each employee prepares the specimen to put in the Roche P6800, which is featured in the background of this photo. Once the specimen is processed, they are able to report out the results.
Thanks to Quest's employees – in VA, IL and around the country – and the hard work of their fellow lab professionals, commercial labs across the nation have conducted more than 2.6 million COVID-19 tests to date.