In this fast-paced lab, innovation and improvement is a constant
This Laboratory Professionals Week, we honor the innovators, collaborators and colleagues who have gone above and beyond behind the scenes to meet patient need. Today, ACLA is featuring Kortney Martin from Aegis Sciences Corporation, who demonstrated tremendous commitment and dedication implementing a new technological platform that streamlined workflow processes.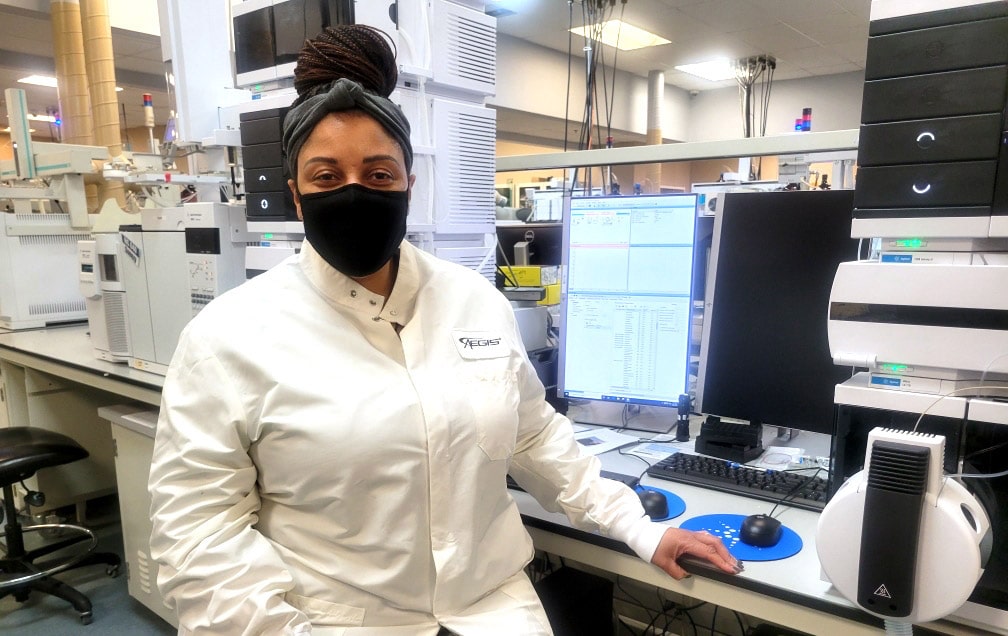 Across the country, laboratory professionals are constantly innovating to overcome new challenges and advance the industry's commitment to patients. Kortney Martin, who serves as the Senior Analytical Chemist at Aegis Sciences Corporation, is one of the many lab professionals leading the way to streamline and implement new technologies designed to improve systems and processes in the laboratory setting.
In a fast-paced environment like the high-volume laboratory at Aegis, staying at the forefront of technology while maintaining a keen-focus on quality and turnaround time is critical to the work they do every day. For Kortney, these priorities are always top of mind—she's laser-focused on identifying and implementing efficient ways to streamline workflows and improve the lab's processes.
"Her constant focus on quality and her ability to think critically is what makes Kortney one of the best in the industry," says Sarah Edwards, Aegis' Laboratory Operations Manager.
When the Aegis Research and Development (R&D) team first proposed the introduction of the Agilent Ultivo Quadrupole LC-MS/MS instrument as the right platform to enable the company to combine a large number of behavioral health assays, senior leadership immediately recognized Kortney as the right leader to get it done.
Kortney accepted the challenge and immediately began the planning process to establish a successful implementation. She attended countless meetings, learned the ins and outs of the new software, suggested improvements and even created a training video to help ensure a seamless integration of the platform and the best outcome for her laboratory team.
"Kortney has established an unmatched reputation for excellence and integrity in everything she does, and this new technology was received by the laboratory team with high praise and enthusiasm, enabling the team to continue to process highly accurate and reliable tests," adds Sarah.
Lab professionals like Kortney who go above and beyond are the foundation of the clinical laboratory industry as they work to ensure that patients continue to receive highly accurate and reliable test results that provide the right answers at the right time.