No stranger to serving communities ravaged by an epidemic, Tennessee-based Aegis Sciences sets its sights on a new challenge
Every day, ACLA members are working around the clock to deliver accurate, reliable testing for communities across the country. Headquartered in Tennessee, Aegis Sciences Corporation, a leading health care company providing clinically innovative medication compliance testing and consulting services to providers, has joined the industry-wide effort to combat the COVID-19 pandemic.
Known for their leadership in the fight against the opioid epidemic, Aegis quickly expanded their nationwide testing efforts to include COVID-19 molecular testing at their biopharmaceutical labs.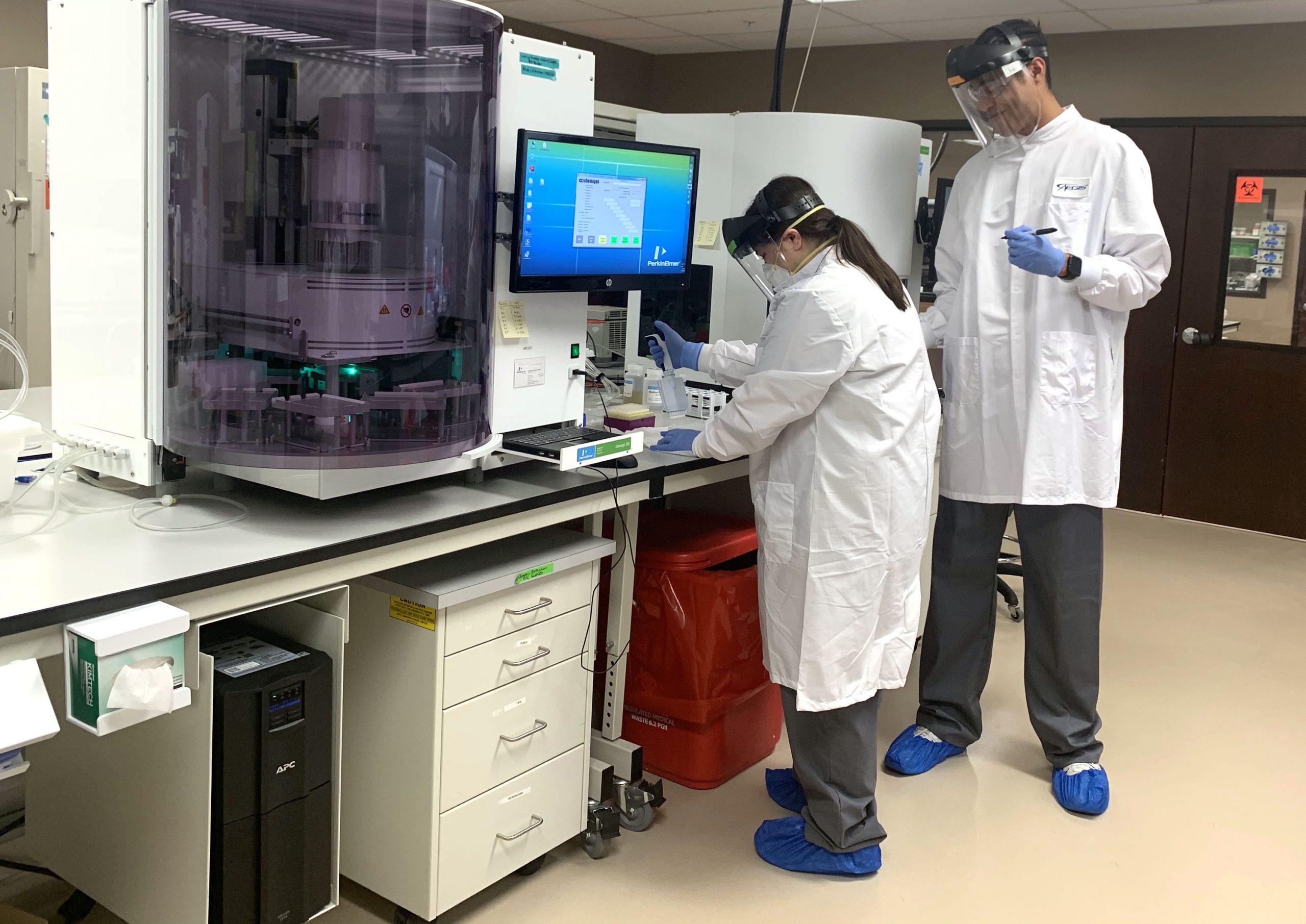 "Our laboratory scientists are excited to be able to direct their experience and skills to serve in this new and vital manner which directly leverages Aegis's expertise in high throughput testing," said Dr. Matthew Hardison, SVP of Lab Operations at Aegis Sciences Corporation.
After receiving emergency use authorization from the FDA, Aegis began collecting and testing specimens from across the state on April 20. In just over a week, Aegis labs have quickly scaled capacity and are already performing thousands of tests per day. Aegis is now making additional investments to increase capacity to reach 7,000 tests performed per day within the next couple of weeks.
In a recent interview, Aegis CEO Frank Basile said Tennessee's commitment to provide laboratories with the resources they need to perform COVID-19 tests has given labs the confidence to put forth the effort and the capital to expand state testing capacity. Experts say Tennessee's model could be used to increase testing across the country.
Read more: Tennessee's Secret To Plentiful Coronavirus Testing: Picking Up The Tab
Aegis has long supported communities across the country by providing the critical testing services necessary to adequately address their public health efforts. With their new COVID-19 testing capabilities, Aegis will build upon these partnerships to serve Department of Health offices and correctional facilities in its home state of Tennessee. Moreover, Aegis has already quickly expanded its COVID-19 testing to additional states, health systems and providers across the country. Notably, Aegis has expanded these efforts while still reliably serving communities with critical testing needed for the ongoing opioid epidemic.
With Aegis' help, ACLA members have collectively performed more than 3.4 million tests for COVID-19 to date.